Pre-order & Post-production
Our products will be made by handwork according to the selected order option. 
Production period
Will be shipped within 4-8 weeks and takes up to 60 days.
If you have an inquiry, please leave a message on our Q&A board. we will answer you ASAP.
SOOM RESIN EYES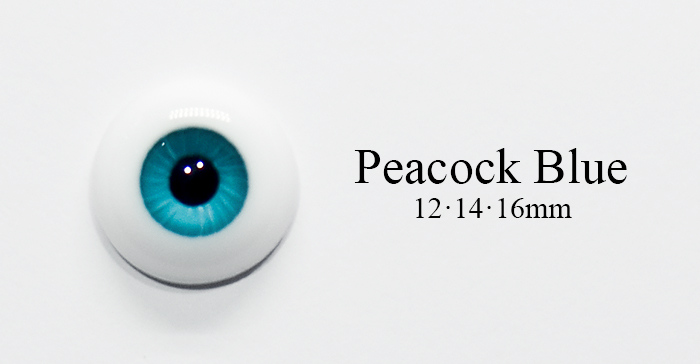 Plain Eyes
Plain Eyes is the resin eyes in a plane pupil with a solid line depiction.

SOOM Resin Eyes Features
- Difficult to break and durable.
- Clear and transparent for a long time by using the finest resin.
- 100% handcrafted and custom made in Korea.
Product Composition
- One pair of eyes (2 pieces)
- Exclusive case and clay for setting the eyes

| | | | |
| --- | --- | --- | --- |
| Eye size : | 12 mm | 14 mm | 16 mm |
| Iris size : | 6.8 mm | 7.6 mm | 8.7 mm |
Precautions
- Production will be started after payment is confirmed, and the production period will take about 30~45 days.
- Custom-made products can not be canceled because production starts after 24 hours from the payment time.
- The image is for your reference and may look different depending on your monitor settings.
- Due to the nature of the handcrafted, there may be individual differences and slight differences between both eyes.
- The actual size of the eyes is made slightly smaller than the regular size.
- Resin eyes are normally easy to yellowing when exposed to sunlight (Ultraviolet ray) and high temperature.
- Please be careful not to exposed to sunlight for a long time even in anti-yellowing resin material.
Handling Precautions
- Keep eyes in the exclusive case.
- Use a soft cloth to wipe the eyes.
- Be careful not to scratch or peel off the coating on the surface during use.
- Keep away from direct sunlight (UV) and high temperature (or low temperature).
- When installing the eyes, use exclusive sculpey or adhesive clay, and please do not touch the front of eyes with them.
- Please be careful when exposed to oil or other volatile chemicals such as thinner or acetone, the gloss may become blurred or the surface coating may peel off.
Warranty
- Please check carefully as soon as the product delivered.
If you find any defects on the product, please contact us through our Q & A board within 7 days from the delivery date.
- If you inquire for warranty after 7 days from the delivered date, exchange, refund, and free warranty will not be possible.
Designed and made by SOOM
© 2019 SOOM Korea Inc. All rights reserved.