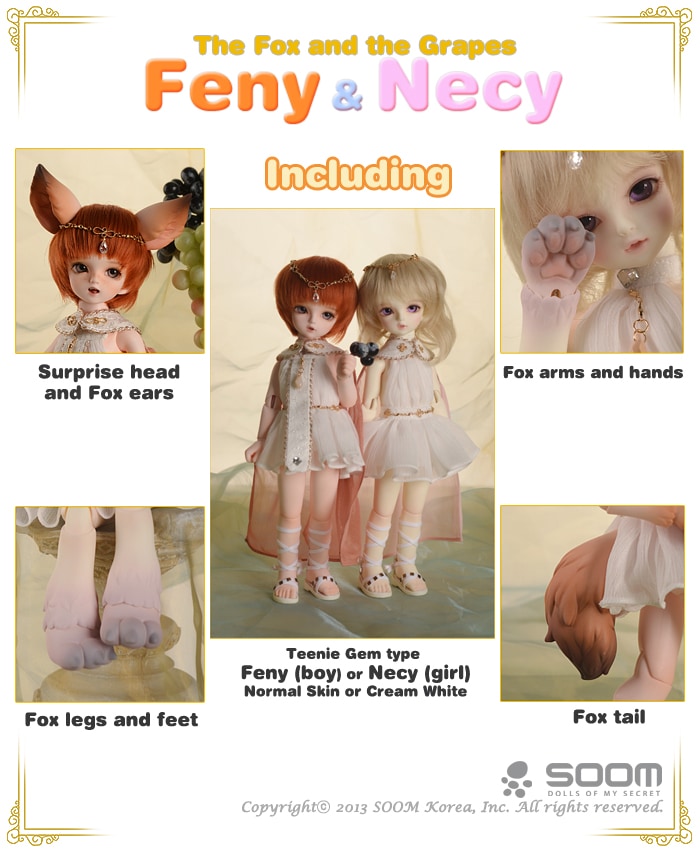 * Ordering period : From June 14th to June 28th 2013.
* This period could be closed earlier then noticed time.
* If you want to have the Removing Seam service for this item, plz click the Related Product 'Removing seam' on the bottom of page.
!!! Information about options !!!
*** Face-up & Body blushing => made according to skin colour.
*** Accessories => sent according to doll gender.