Pre-order & Post-production
Our products will be made by handwork according to the selected order option. 
Production period
Normally orders will be shipped within 8-10 weeks and takes up to 14 weeks(100 days).
If you have an inquiry, please leave a message on our Q&A board. we will answer you ASAP.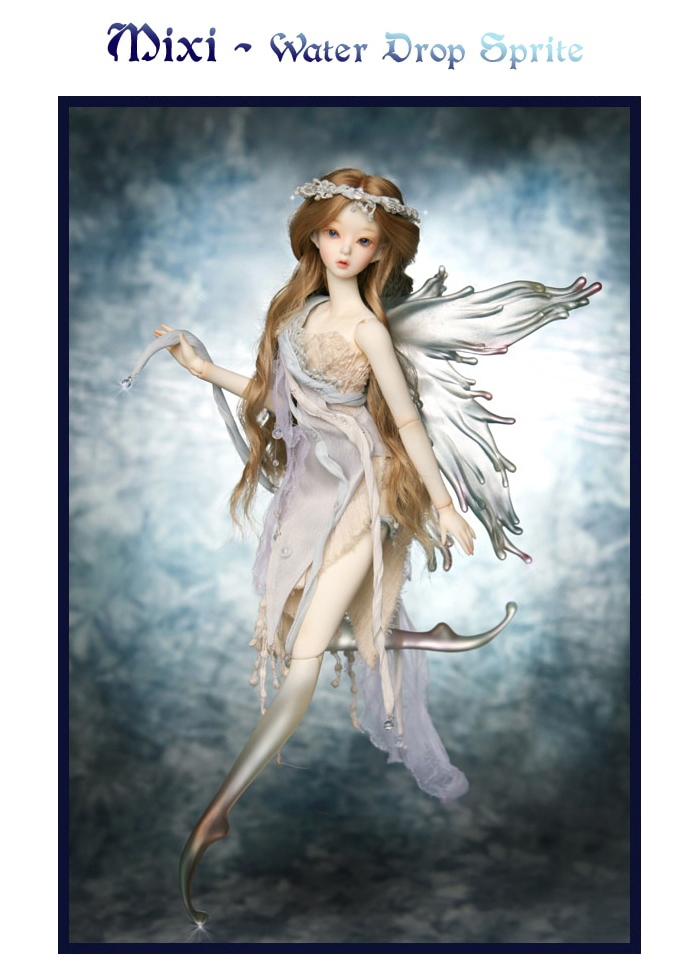 ORDER PERIOD
Jun. 25 ~ Jul. 8, 2020. 11am KST
* The images below are product images released in 2010, so may differ slightly from the actual doll configuration.


Including
+ Mini Gem, Mixi
– Mini Gem Girl Body
– Mixi Basic Head
– Skin Color : Peony White
– Mixi(Water Drop) Fairy Leg(Color:White Pearl TR)
+ Idrial(Maple Leaf) Wing(Color:White Pearl TR)
+ Owner's Guide
+ Certificate of Authenticity
Notice
* Best Choice releases with the NO.1 head, body and color combinations that have been selected by customers through online voting.
* Face-up, Body blushing, Wig, Shoes, Eyes, Outfit and Accessories are not available for sale.
* The doll will be produced after order and payment confirmation
* Customized face-up is not available
.

Designed and made by SOOM
© 2020 SOOM Korea Inc. All rights reserved.