Pre-order & Post-production
Our products will be made by handwork according to the selected order option. 
Production period
Normally orders will be shipped within 8-10 weeks and takes up to 14 weeks(100 days).
If you have an inquiry, please leave a message on our Q&A board. we will answer you ASAP.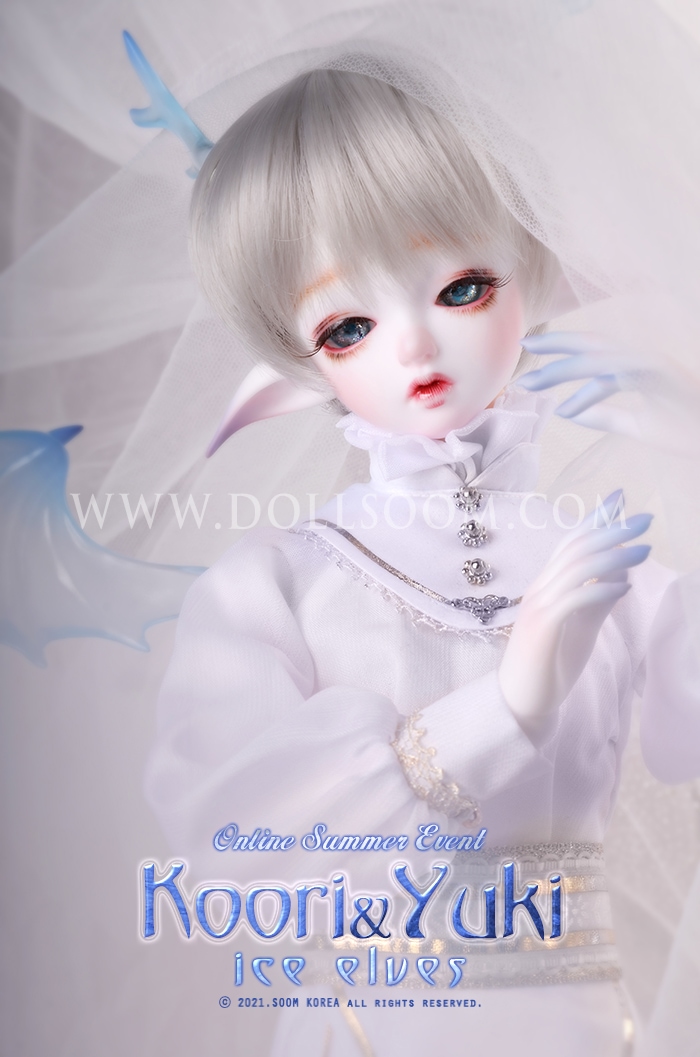 ORDER PERIOD
Jul. 23 ~ Jul. 26, 2021. 11am KST

Including
+ Little Gem, Koori & Yuki : Peony White skin
– Little Gem 43 Human Body
– Koori & Yuki Head
+ Doll Carrier Zip Bag
+ Owner's Guide
+ Certificate of Authenticity
Option  (

*

Required Select Option)
– Body Type* : Boy / Girl Cutie / Girl Blossom
– Head Type* : Basic Head / Romantic F. Head / Both Head(Basic + Romantic F.)
– Option Part : Horn&Wing / Nail hands&Lower legs&Feet / Dragon Part set(Horn&Wing+Nail hands&Lower legs&Feet)
* Romantic fantasy head is the same head as the surprise head released in 2014.
* Fantasy parts are parts that have been modified to fit the Little Gem 43 body. (Modified of the calves length, has same wing connector as LG Nor&Dune)
* Fantasy parts (Nail hands, Lower legs, Horn, Wing) can be purchased by selecting the option part.
* The eyes used for the photos are 14mm Summer limited Teal Wave Eyes(Soom Resin Eyes).
* Compatible Eyes : Soom Resin Eyes 12-14mm / Soom Silicone Eyes 12-16mm / Acrylic Eyes 14mm / Glass Eyes 14mm
Sold separately
  – Koori & Yuki Outfit Set

Designed and made by SOOM
© 2021 SOOM Korea Inc. All rights reserved.