Pre-order & Post-production
Our products will be made by handwork according to the selected order option. 
Production period
Normally orders will be shipped within 8-10 weeks and takes up to 14 weeks(100 days).
If you have an inquiry, please leave a message on our Q&A board. we will answer you ASAP.
ORDER PERIOD
Nov. 5 ~ Nov. 18, 2019. 11am KST
* The images below are product images released in 2008, so may differ slightly from the actual doll configuration.

Including
+ Super Gem Male, Sard
– Super Gem Male Old version Human Body (Including basic hands, Excluding hand parts accessories)
– Sard Basic Head
+ Owner's Guide
+ Certificate of Authenticity
Option  (

*

Required Select Option)
+ Skin Color* : Snow Blue / Gray
+ Horn Color* : White Pearl TR / Black TR
+ Option Parts(Incubus Parts Set) : Calves, Ankles, Hooves (same as the skin color)
– Face up
Notice
* Best Choice releases with the NO.1 head, body and color combinations that have been selected by customers through online voting.
* Available skin color : Snow Blue / Gray
* Available body : Human body (including fantasy parts)
* Body blushing, Wig, Shoes, Eyes, Outfit and Accessories are not available for sale.
* The doll will be produced after order and payment confirmation
* Face-up will be made the same as previously released doll, but some color differences may occur.
Also, please note that some of the colors will be changed to match your chosen skin color.
* Custom face-up is not available
.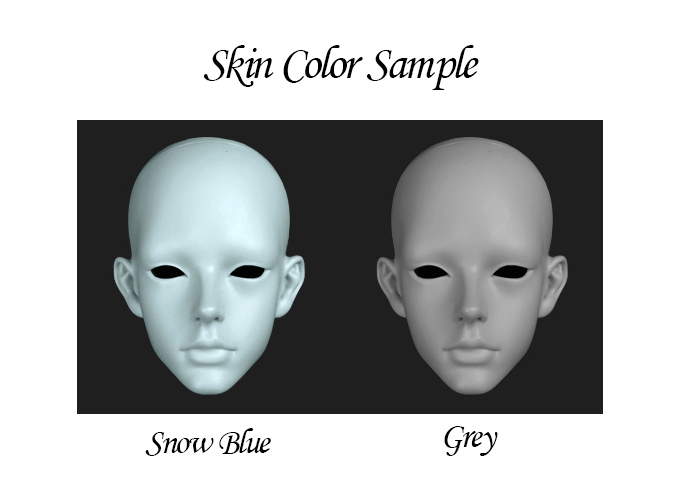 Designed and made by SOOM
© 2019 SOOM Korea Inc. All rights reserved.